Use Cases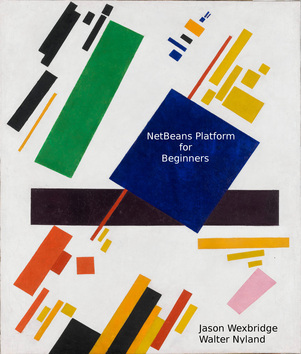 For general overview of the concepts, together with code samples, see chapter 2, of NetBeans Platform for Beginners by Jason Wexbridge and Walter Nyland. Gory technical details are explained on API overview page . Other interesting topic(s) follow:
How a classpath of my module is constructed?
The NetBeans is defacto a container that manages individual module's lifecycle and other runtime aspects. One of the important things is that it creates a runtime classpath for provided modules based on dependencies they specify in their manifests. The overview of the runtime infrastructure is a good starting place for everyone who wishes to learn more about the NetBeans runtime container behaviour.
Runtime compatibility patches
To maintain binary compatibility, method implementations may be injected at runtime, in a form of a superclass in the class' inheritance hierarchy. Modules compiled against older version of APIs which contains MethodReferences to methods removed from the oficial APIs will be then linked according to JVM Resolution algorithm to a matching method present in the superclass of the referenced type.
Annotations are used to instruct the ClassLoader to make transformations to the API classes. PatchFor causes the annotated class to be injected as a superclass of the API class identified by the annotation's value. ConstructorDelegate marks a method, which is called as constructor implementation in the case that it is necessary to preserve a constructor for binary compatibility.
Exported Interfaces
This table lists all of the module exported APIs with defined stability classifications. It is generated based on answers to questions about the architecture of the module.
Read them all
...
Group of java interfaces
Group of systemproperty interfaces
Group of dtd interfaces
Implementation Details
Read more about the implementation in the answers to architecture questions.